Amateur Radio News...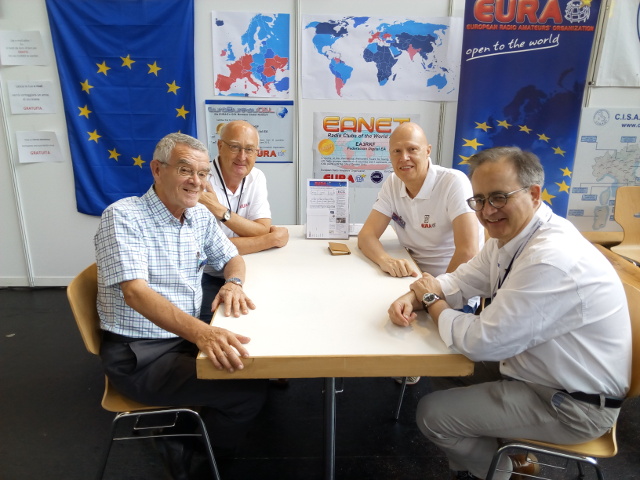 IARU at last found some time to meet EURAO at Friedrichshafen. In the picture: G3BJ, ON4PM, EA3CIW and VE6SH preparing the first summit of both organisations.
After a pretty hot early summer, sanity was back on track, and what EURAO proposed two years ago: collaboration, it seems to start its way: there will be a meeting in December.
Now is the time to work on the agenda and the topics to be discussed. So comments and proposals are welcome. We will try to include them all, time permitting.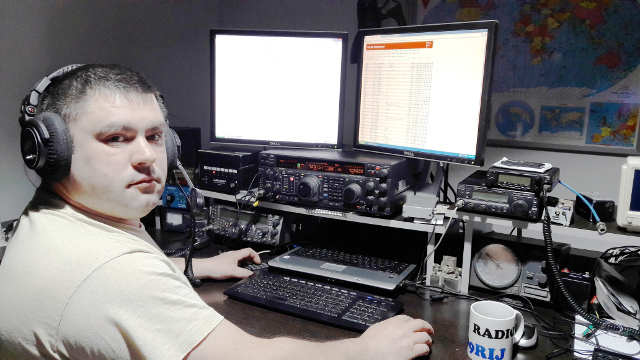 Petrica Stolnicu, YO9RIJ, 43, is the brand new President of EURAO, elected at the last General Assembly for the period 2017-2019.
YO9RIJ has been previously Vice-president of EURAO since 2015 and founding Vice-president of ARR.
In this recent interview conducted by the journalist Simona Ungureanu, YO9-0158, you can discover more about him, his career as radio amateur, his interests and objectives.