Amateur Radio News...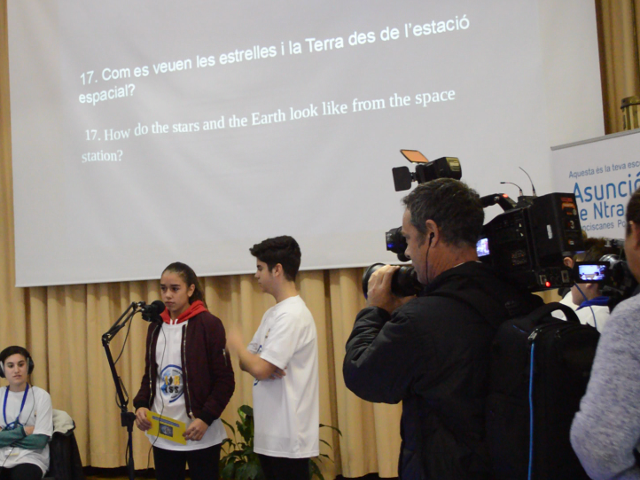 Assisting the school Asunción de Ntra. Sra., in Bar­ce­lo­na, Spain, in its challenge of contacting ISS, was a real pleasure and a privilege for FEDI-EA members team. See the children's face, the excitement of the teachers and the nerves of managers, parents and neighbors; surrounded by media, interested in those 10 minutes, was priceless.
Thanks to the ARISS team who made the contact possible via telebridge: PE1KEH; KH6GJV and KE6UAY, operating ground station W6SRJ from California, USA; and, of course, KE5HOD, the astronaut, aboard NA1SS.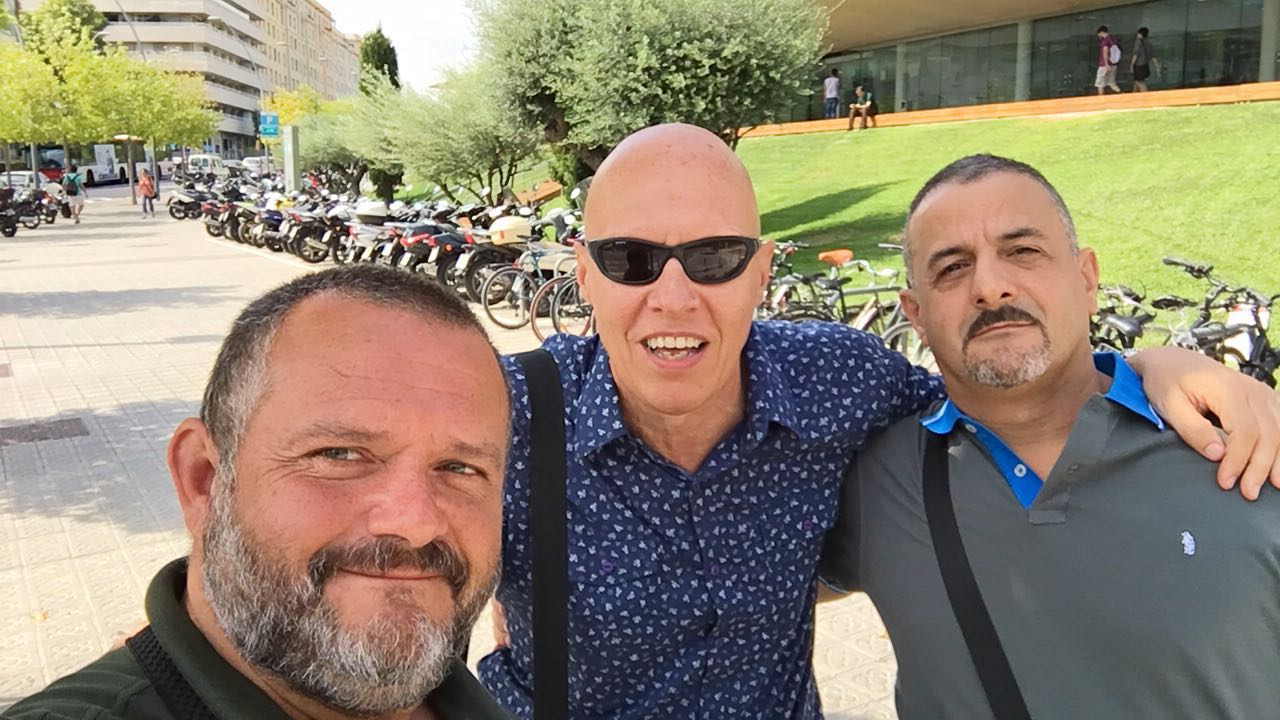 Last September, members of CISAR, FEDI-EA, FRC and guifi.net met at Barcelona University premises to talk about technical and financial details of this ambitious, multi­disciplinary and multinational project. It is not an easy one, but the work is worth it and goes on.
In the left picture: IW3IBG, EA3CIW and IW4ELL after the meeting and before a restorative lunch. Mmm...
The so-called EANET Sprint Contest, for short, was held last November 6 for the sixth time. Despite bad propagation, amusement was assured by a lot of enthusiasts who come every year to the call.
In radio club category the winners have been: EA5RCD, EA1RKS and EA5RKJ; and in the radio amateur category: EA4FR, EA7YV and EC7BM.
All of them will receive the deserved prizes before Christmas. Congratulations and hope to hear you next year!