Amateur Radio News...

Our Italian member association CISAR, together with the International Centre for Theoretical Physics (ICTP) and Ubiquiti Networks, set this new world record in its link between Mount Amiata, in Tuscany, and Mount Limbara, in Sardinia, in early May this year.
The previous record was achieved also by CISAR in 2007 over the same path though then only showed a maximum speed of dozens of Mbps.
It is worth remembering here that CISAR network was awarded in the Honors Program 2011 of the prestigious ComputerWorld magazine.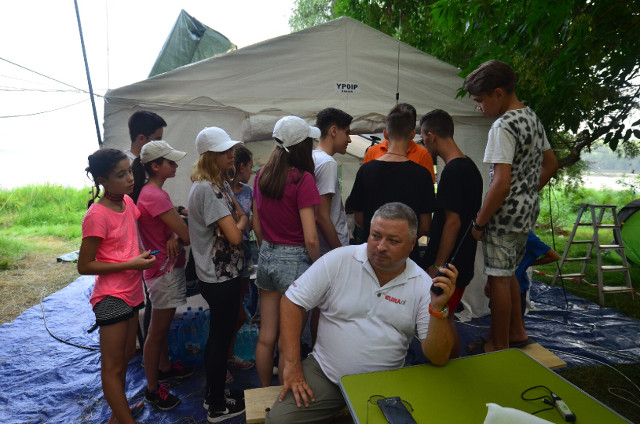 <!img src="http://fediea.org/personal/hamradio2015a.jpg" ALT="EURAO Assembly 2015" title="EURAO Assembly 2015" WIDTH="160" height1="134" style="FLOAT: left; MARGIN: 0px 10px 5px 0px;" border="0"> From 29 July to 7 August, the 27th edition of this event was held in Capidava, Romania, with topics such as: Science, Culture, Art and Sport.
500 young people participated in 30 different workshops. One of them, in the Science domain, was "Radio Com­munication", prepared, organized and conducted by our member asso­cia­tion ARR, with activities such as: HF and VHF contacts, foxhunt party with directive antennas, QSL exchange, ...
On November 6, from 08:00 to 12:00 UTC, it will be held the sixth edition of the "sprint contest" version of the same name Award, devoted to the "Radio Clubs of the World".
In just four hours you can win original and funny prizes that you can share with your mate or friends: hotels, restaurants, wellness or adventures.
Moreover, you will have the opportunity to contact those radio clubs you still needed to complete the EANET Award.