Amateur Radio News... (cont.)

Centro Italiano di Sperimentazione ed Attivitŗ Radiantistiche will hold its Assembly and Meeting on 28-29 September in Fano (PU).
As usual, the event will be broadcast live on its TV channel.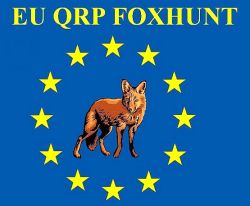 Ready for the next hunting season 2013-2014? Here you are the rules for foxes, hunters and trappers, the new category for SWLs in this fifth edition.
The season will start November 3, 2013 and will end on March 24, 2014. But this summer there is an aperitif: June 9 - August 30.
This is an idea of Jos, ON6WJ, and Johan, ON5EX, to promote QRP activity on the bands. Let's collaborate with them.